US employment growth accelerated from a 17-month low in March, assuaging fears of an abrupt slowdown in economic activity, but a moderation in wage gains supported the Federal Reserve's decision to suspend further interest rate increases this year.
Milder weather boosted hiring in sectors like construction, but worsening worker shortages and lingering effects of tighter financial market conditions at the turn of the year left job growth below 2018's brisk pace.
The Labor Department's closely watched employment report also showed a small upward revision to February's modest job gains.
"This was a Goldilocks report, with a rebound in job growth to calm fears of an imminent recession, and wage growth that was solid enough without triggering inflationary concerns," said Curt Long, chief economist at the National Association of Federally-Insured Credit Unions. "The Fed will be pleased, as it supports their present stance of holding firm on rates."
Read the full story here.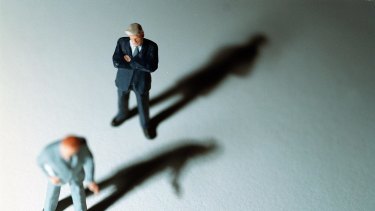 The US economy added 196,000 jobs in March.Credit: Tanya lLke
Good morning and welcome to Markets Live for Monday.
Your editor today is William McInnes.
There's a hint of optimism in the air this morning after the better-than-expected March jobs report in the US, with the market set to lift this morning in response.
This blog is not intended as investment advice.