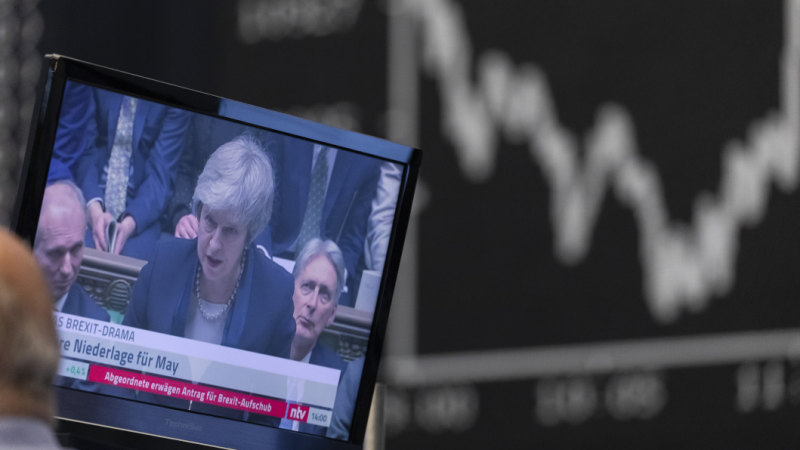 Analysts remain pessimistic even after recent declines: trade wars are only adding to the region's woes of spotty economic data and messy political developments in the UK and Italy, where the country's Deputy Premier is challenging European fiscal rules. Being short European equities is one of the most popular trades globally, according to the Bank of America fund manager survey, and Sanford C. Bernstein strategists last month said the region is "uniquely hated."
Loading
State Street Global Advisors, which oversees $US2.8 trillion ($4.1 trillion), agrees with the consensus.
"We're definitely staying underweight European equities. I definitely don't think it's time to buy. The economy isn't strong, you have political and growth concerns in Germany, Italy, the UK," said Altaf Kassam, EMEA head of strategy and research at State Street.
And to think things were going so well just a few weeks ago. At the end of April, the Euro Stoxx 50 was less than 1 per cent away from entering a bull market, while Societe Generale SA recommended European small-caps and automakers. That last call in particular hasn't aged well, with carmakers this month tumbling the most among industry groups.
The Stoxx Europe 600 Index was set for a weekly gain of 0.7 per cent as Trump announced a delay in imposing tariffs on imported vehicles from the European Union.
Earnings expectations for European companies briefly turned positive last month, but in May profit downgrades have once again been outweighing upward revisions, according to the Citigroup index.
Bloomberg