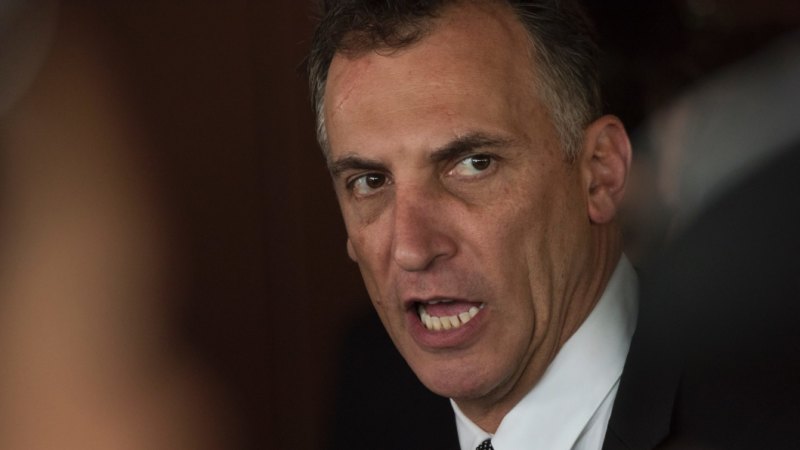 Prime Media chief executive Ian Audsley said he had "spoken to a couple of the bidders" who were involved in the auction of the Nine regional titles but added he had been in conversations with "many people". Thorney Investment Group has a small stake in Prime.
Media sources said any conversations about a future collaboration were "low level" though they acknowledged that the two businesses operated in similar markets.
A deal between the two companies would also allow advertisers to buy across media platforms from the one company. Editorially a combination would mean ACM's digital news websites could gain access to regional video content, the sources said.
Mr Catalano said he would spend the first few months after the sale meeting staff and planning to invest in the publications with the aim of strengthening the identity of The Canberra Times as a "highly regarded political commentator".
"It will be carving out its own niche … there is no other singularly focused paper on politics," he said. "The Canberra Times can be skewed heavily to federal politics and some local Canberra issues."
ACM's advertising revenue fell 13 per cent to $121.2 million in the first half of the 2019 financial year, with circulation revenue falling 3 per cent to $35.9 million. This brought total revenue down 8 per cent to $194.1 million.
There will likely be future real estate sales, Mr Catalano said, saying the deal came with 26 properties including nine print sites, offices and a block of vacant land.
Loading
"Other than the printing centres, ownership [of the properties] is not a critical element of the business model," he said.
The deal includes an agreement for the printing of Nine's metropolitan titles to continue and a "short transitional period" of content sharing. The Canberra Times takes news stories from The Age and The Sydney Morning Herald.
Nine chief executive Hugh Marks said in a statement that the sale of ACM was "aligned with our strategy to exit non-core businesses and to focus on Nine's portfolio of high-growth, digital assets".
"We will retain a commercial relationship with ACM and look forward to continuing to work with the business in areas where there are mutual benefits to both Nine and ACM," he said.
The journalists' union has asked for commitments for job security, existing enterprise agreements and a commitment to the charter of editorial independence.
Media Entertainment and Arts Alliance media director Katelin McInerney said in a statement that there were 650 editorial staff employed by the group, and "individual audiences for each of the group's mastheads" needed to be respected.
Mr Catalano said he was committed to signing the charter and there were no redundancies planned over the next 12 months.
Jennifer Duke is a media and telecommunications journalist for The Sydney Morning Herald and The Age.