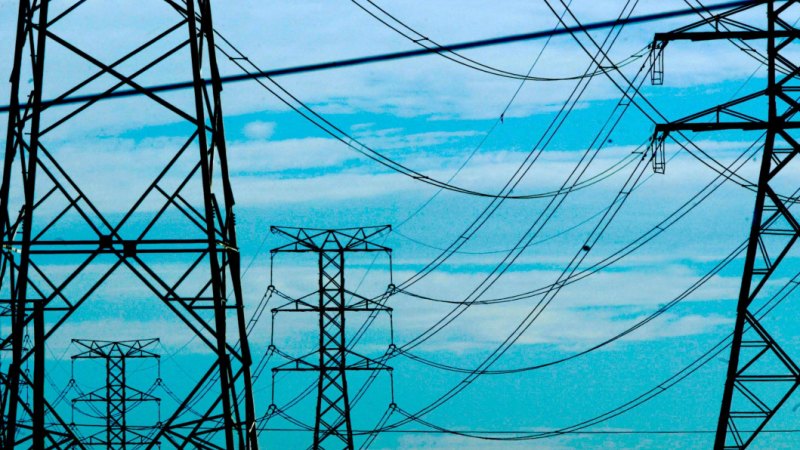 Ms Constable said the Council supported Australia's participation in the Paris Agreement signed in 2015 by almost 200 countries, which aims to keep global warming well under 2 degrees above pre-industrial levels.
Loading
The cost estimate on Labor's policy to ban Kyoto credits is based on Australia "over-achieving" on its Kyoto emissions reduction targets.
"The cost analysis is based on Australia's carry-over share of 368 million tonnes of CO2 and a trading price for European Union ETS [emissions trading scheme] allowances of about $35 per tonne," Ms Constable said. The allowances are currently trading around this mark.
Grant King, president of the Business Council of Australia, argued that Kyoto carryover credits should be used because they were part of the climate agreement that business supported and expected to be applied.
"You just can't keep changing the rules," he said.
"This particular interpretation (banning the use of Kyoto credits) is a huge additional impost on the economy," he said.
"I don't think there should be any debate about that. It's a huge additional cost," he said.
"So the rules were set on how we're going to achieve the [emissions reduction] target. Why would we penalise early action? Let's celebrate the fact that our economy has done extraordinarily well on this particular issue," he said.
Labor's climate change spokesman Mark Butler did not address the Minerals Council's calculation, but strongly criticised the use of Kyoto credits.
"Using Kyoto credits is fake action on climate change, and Ukraine is the only other country in the world to confirm they will do this.
Loading
"The government wants to use these dodgy credits so it can pretend it is taking action on climate change – it is not. We need genuine cuts in pollution, not dodgy accounting tricks," he said.
Mr Butler said Labor had a clear plan to cut pollution while protecting jobs and industries.
"Labor is committed to working with industry on the details of extending the safeguards mechanism. Without genuine, comprehensive consultation with trade-exposed industries, no future government will be able to deliver a practical, sustainable, bipartisan policy that will last long enough to help Australia fulfil its Paris Agreement commitments," he said.
Tony Wood, energy program director at the Grattan Institute, questioned the Minerals Council's estimate.
"The arithmetic they've used is absolutely correct, the principle on which they've based it is very questionable," he said, because at the moment there was no automatic reason why Australia would have to replace the Kyoto credits with European allowances bought on the market.
"They've just found a big number and multiplied it by a big number and they've got a big number," he said.
Labor recently released its policy to reduce Australia's pollution by 45 per cent on 2005 levels by 2030. It outlined plans to boost the Clean Energy Finance Corporation by $10 billion, subsidise solar batteries for 100,000 homes and pledged to introduce a national electric vehicle target of 50 per cent of new car sales by 2030.
Darren is the mining and agribusiness reporter for The Age and The Sydney Morning Herald.
David Crowe is Chief Political Correspondent of the Sydney Morning Herald and The Age.